Pages
Favorite Quote
When I was a little girl I didn't want to be a princess I wanted to be a vampire
~Angelina Jolie~

About Me

Saturday, April 30, 2011
Edit Post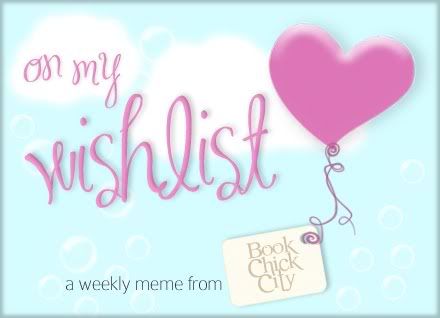 Well this is a weekly thingy,,that is hosted by
Book Chick City
thought that it would be fun,,,and maybe if someone had 1 of the books that I had on my "Wishlist" or Vise Versa,,,we could have our own little book swap,,anyway,,,to learn more you can check out Book Chick City Book Blog,,,
so my first wishlist...
The books Ive chosen aren't really old and aren't really that hard to find..Ive just never got around to purchasing them,,,seems like when I do my book shopping,,,I always seem to think of these after Ive already checked out and spent my book allowance...
so...
#1 Has been on my list forever and a day,,,over a year now,,,I was sucked in by one of my fav..book bloggers after reading her review,,and have wanted to start the series,,so without further ado,,,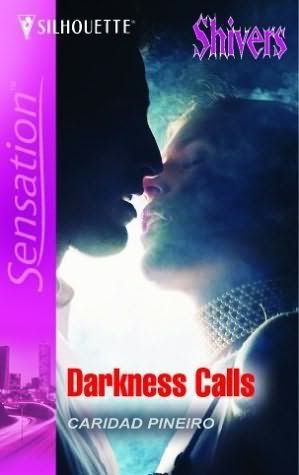 "Darkness Calls" by Caridad Pineiro
#1 in the "The Calling Series"
taken from
fantastic fiction

FBI agent Diana Reyes knew too much about the darkness of the human soul. She had spiraled into that underworld once before and vowed never to fall again. Until she met him.
Powerful dangerous and the key to catching a psychic killer, Ryder Latimer was everything she couldn't have--and everything she wanted.
He haunted her nights, shattered her reserve and made her feel, more than she ever had before.
But once she learned his secret, would his sensual promises of eternal love be enough to garner her forgiveness? For Ryder was more than a lover of the night,,,He was a Vampire....
There are so many books that I wish I had,,,that are on my list,,I probably have enough to do the "WishList" meme for ever...but since this is my first time I'll just start small,,,
for my second...book....
also not too old and not hard to find...just always seem to forget about it..but here is #2...This was a must after 2 of my fav bloggers read this series...they both said it was "Terrible"... "Unholy Ghost" by Stacia Kane
#1 in the "Downside Series"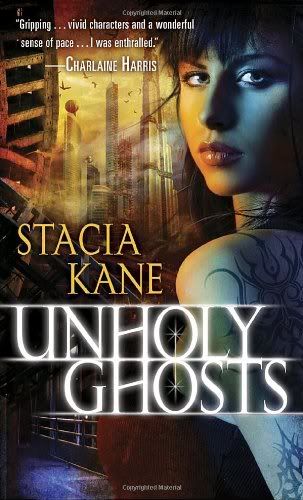 taken from
fantastic fiction

THE DEPARTED HAVE ARRIVED.
The world is not the way it was. The dead have risen, and the living are under attack. The powerful Church of Real Truth, in charge since the government fell, has sworn to reimburse citizens being harassed by the deceased.
Consequently, there are many false claims of hauntings from those hoping to profit. Enter Chess Putnam, a fully-tattooed witch, freewheeling Debunker, and ghost hunter. She's got a real talent for nailing human liars and banishing the wicked dead. But she's keeping a dark secret from the Church: a little drug problem that's landed her in hot and dangerous water.
Chess owes a lot of money to a murderous drug lord named Bump. And Bump wants immediate payback. All Chess has to do is dispatch a very nasty species of undead from an old airport. But the job involves black magic, human sacrifice, a nefarious demonic creature, and crossing swords with enough wicked energy to wipe out a city of souls. Toss in lust for a rival gang leader and a dangerous attraction to Bump's ruthless enforcer, and Chess begins to wonder if the rush is really worth it. Hell, yeah.
So there you have it...my first 2 books on my "wishlist"
This was fun,,,not only do am I putting out there what I want but I get ideas of new books and see what everybody else wants.."Cool"..
5 comments