Pages
Favorite Quote
When I was a little girl I didn't want to be a princess I wanted to be a vampire
~Angelina Jolie~

About Me

Friday, April 22, 2011
Edit Post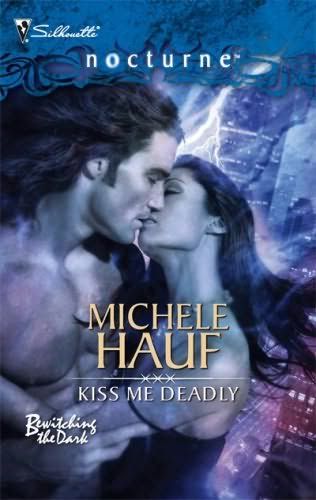 Iv'e read alot of paranormal books,,that have witches, vampires, demons, and fairys,,,but this is the first one Ive read that the Witch and The Vampire are the main focus...
I liked it,,well enough,,was interesting enough to pass my 12 hour shift,,,at work,,,
(as taken from fantastic fiction)
Death cocktail is what the vampires call a witch's blood. It's poisonous--a drop will destroy a vampire within minutes. Nikolaus Drake is the rare vampire who has survived his first taste. Now he's on the hunt for the witch who almost brought him to his demise-- Ravin Crosse.
A witch who spends her nights hunting vampire tribes, Ravin has three obligations to fulfill to set her soul free. One of those obligations--crafting a love spell-- twists her world upside down when Nikolaus draws the spell from her veins. Natural enemies rarely make the best bedfellows--but is it possible their intentions are really, truly the same? Can Nikolaus's tribal loyalty survive if he surrenders to desires far darker than his own?
This was a sweet story,,,,vampire? witch? who would have thought?
well this was a free ebook,,,got it from barnes and knoble...
the link is below,,if you would like to have it for urself on your NOOK!!
FREE EBOOK