Pages
Favorite Quote
When I was a little girl I didn't want to be a princess I wanted to be a vampire
~Angelina Jolie~

About Me

Monday, April 18, 2011
Edit Post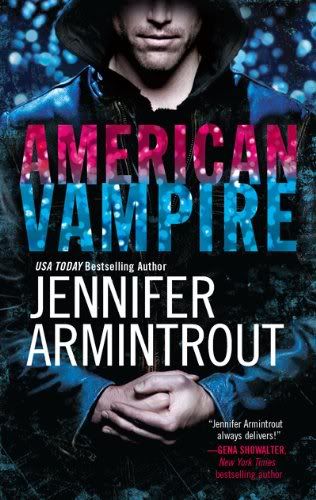 "American Vampire" by Jennifer Armintrout...
I recently purchased her "Blood Ties" Series...and they sound like they might be pretty good...and while doing my normal web search for more and exciting new books...to read I found this one...and was like "HMMMM? I kind of like the sound of that"
as taken from author's website:
Buried in the Heartland is a town that no one enters or leaves. Graf McDonald somehow becomes its first visitor in more than five years...and he was only looking for a good party. Unfortunately, Penance, Ohio, is not that place. And after having been isolated for so long, they do not like strangers at all.
Jessa's the only one to even remotely trust him, and she's desperate for the kind of protection that only a vampire like Graf can provide. Supplies are low, the locals are ornery for a sacrifice and there's a monster more powerful than Graf lurking in the woods. New men are hard to come by in this lonesome town, and this handsome stranger might be Jessa's only hope for salvation.
Even if she has to die first...