Pages
Favorite Quote
When I was a little girl I didn't want to be a princess I wanted to be a vampire
~Angelina Jolie~

About Me

Friday, April 8, 2011
Edit Post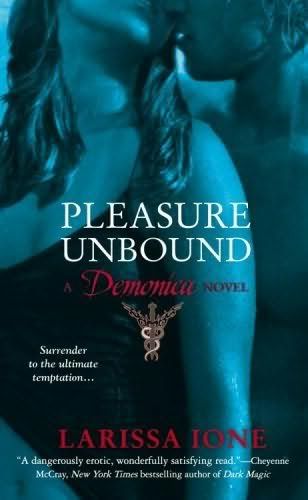 "She was on the verge of breaking, trapped inside a nightmare that wouldn't end"
Ive been hunting for years. I'm good at it. But sometimes you meet your match, or really the "Demon Bastard" just got lucky!
So ending up in a hospital just pissed me off and to top it off, it was isn't even a human hospital. Really?
The 1 time I need medical help I'm brought to a place full of all the "evil" creatures in the world that I hunt and kill.
But oh! man my "Doctor"....He's hot, gorgeous, and makes my hores..mone.....So here I am barely getting over my injuries and he bangs me up against the wall...I swear it was a dream!!! I'm so disgusted with myself.. Eidolon is the one thing I hate most.
WEll anyway....Shit Happens Right?
but now "Hellboy" wont leave me alone.(well maybe I don't want him too *sigh*)
WTF! anyways....again...
I lost my mom at a young age and The Guardians are really the only family I have (or at least thought I had)
They took me in gave me a roof over my head, and the skills to do what I do best...
But now all of a sudden,,Im the Enemy? Eidolon believes "The Guardians" are responsible for torturing demons and saleing there parts on the black market. He just infuriates me! or maybe it's what he does to me and makes me feel that,,,well thats something else...for later...(blush)
Eidolon, he seems to be going thru some changes, that could destroy the man-er Demon that he is. And After I find out what he knows about me!
Maybe there is more behind our mask then what we care to reveal? Well with betrayal and the passion and secrets out in the open..Eidolon and I side by side are working together to find out the truth with the torturing and the involvement of
"The Guardians". But in his state of aggression, and the shock of who or should I say what I am... It might be ...well ...maybe together we could help each other,,or maybe its just the fact that really don't think I want ot be without him.
Besides,,I love what he does to my body, how he makes me feel,,,hmmmm (maybe I just love him) man I better stop before "Jennifer" has to put up some Xrated warnings..hehe..If you want to know all the the twists, gory details and all the surprizes and passion dont forget the passon be sure and read "Pleasure Unbound"
My song for "Eidolon and Tayla"