Pages
Favorite Quote
When I was a little girl I didn't want to be a princess I wanted to be a vampire
~Angelina Jolie~

About Me

Saturday, May 28, 2011
Edit Post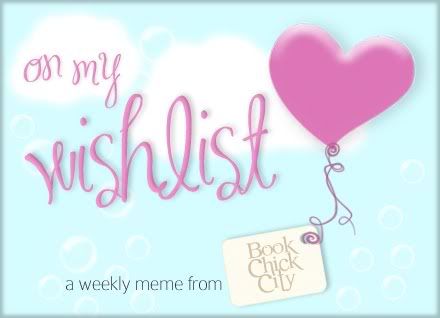 On My Wishlist is a fun weekly event hosted by

Book Chick City

and runs every Saturday. It's where I list all the books I desperately want but haven't actually bought yet. They can be old, new or forthcoming. It's also an event that you can join in with too - Mr Linky is always at the ready for you to link your own 'On My Wishlist' post. If you want to know more click

here

.
This Week Im wishing for Jilly Myles "THe Succubus Diearies Series"
It has gotten great reviews,,and have been wanting to read it for awhile...
Gentleman Prefer Succubi
Succubi Like it Hot
My Fair Succubi
Gentlemen Prefer Succubi

Who knew an angel could get a girl in so much devilish trouble?
Jackie Brighton woke up in a dumpster this morning, and her day has only gotten weirder. Her breasts grew overnight, her sex drive is insatiable, and apparently she had her first one-night stand ever . . . with a fallen angel.
Of course, she only remembers gorgeous Noah's enormous, er, package. And their steamy shower sex. Hmm . . . and the dark stranger whose bite transformed her into an immortal siren with a seductive Itch.
With help from Noah and fellow succubus Remy Summore, Jackie adapts to her new lifestyle—until she accidentally strikes a deal that sends her lover into the deadly clutches of the vampire queen and lands Jackie, Remy, and the queen's wickedly hot right-hand man into the middle of a fierce battle for an ancient halo.
But how's a girl supposed to save the world when the enemy's so hard to resist
Succubi Like It Hot

Nobody said Sucking was easy.
With a flirtatious new figure, her dream job as an archaeologist, and two gorgeous boyfriends to scratch her seductive Itch—an angel and a vampire—Jackie Brighton is totally getting the hang of life as a succubus.
Then her need for sex spirals out of control, and she accidentally knocks the pizza guy unconscious with her touch. Great, she's cursed. Unfortunately, neither of her jealous lovers is exactly talking to her right now.
So after Jackie strikes a deal with a crafty demon, she and her best friend Remy take a cross-country road trip to deliver a cryptic message to the nation's oldest succubus (who doesn't look a day over eighteen.) Their journey gets weirder with every mile—demonic possession, a charming stalker, a deadly hotel room warning—but when they get to New Orleans, Jackie discovers a dangerous catch to her supernatural bargain. Someone wants her dead (again), but has she been sleeping with the enemy?
Or do the forces of evil think they're some kind of match for a vixen in a miniskir
My Fair Succubi
It Sucks To Be Her...
Living as a succubus has a bit of a learning curve, but with sexy fallen angel Noah to scratch her sensual Itch, Jackie Brighton is finally starting to feel ahead of the game. She almost doesn't miss her gorgeous vampire master Zane - or his sinful, teasing mouth. She's trying to convince herself of that, anyway.
But Jackie's past mistakes catch up with her, spinning her life out of control once more. Just as her friend Remy's inner demon comes out to play, Noah and Jackie are arrested by the angelic Serim Council. When Jackie seizes the chance to escape, she falls right into Zane's waiting arms. As she's pulled into a game of cat and mouse between vampires and angels, she finds she must also finally choose between the two men in her life. Can she decide between Noah and Zane, or will she lose everything she's ever wanted? Because there's more at stake than just her heart...