Pages
Favorite Quote
When I was a little girl I didn't want to be a princess I wanted to be a vampire
~Angelina Jolie~

About Me

Wednesday, May 18, 2011
Edit Post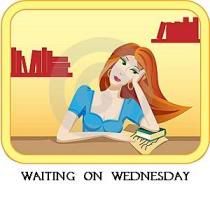 Waiting On" Wednesday is a weekly event, hosted by Jill at Breaking The Spine, that spotlights upcoming releases that we're eagerly anticipating.
I have 2 books that as this moment,,,I waiting...on ...
Doing my daily book google,,and get updated on all my favorite authors...I found this...and was actually hopeing for a spin off with some of the characters...(I hope Adrain makes an appearence)
,,,,,Richelle Mead has graduated from
Vampire Academy
, her popular YA series that wrapped up in December with the release of its sixth and final book, and now she's moving onto new territory. Well, somewhat new:
Bloodlines
will be a spin-off of
VA
, moving the previously tertiary character Sydney, a human alchemist, from the sidelines to the forefront. It will also be set in a sunny Californian high school instead of that rigid, preppy-bloodsucker academy, which I imagine will be like transferring from the
Undead Poets Society
to Bayside High. ( To be released August 23, 2011)
above info taken from
here
my second most anticipated wait,,,at this very moment...
Envy "Fallen Angels #3" by J.R. Ward..
Seven deadly sins. Seven souls to save. And a man and a woman treading the lines of danger, desire and deliverance ...As the son of a serial killer, homicide detective Thomas DelVecchio Jr grew up in the shadow of evil. Now, on the knife-edge between civic duty and blind retribution, he atones for the sins of his father. Hired to monitor Veck is Internal Affairs officer Sophia Reilly, whose interest in Veck is both professional and arousingly personal. But Veck and Sophia have a common interest. He's Jim Herron, a mysterious stranger enlisted to save the soul of a killer's latest victim, one precariously hovering between heaven and hell. Before Herron's job is done, Veck and Sophia will be inexorably drawn into a battle of good against evil, where the risk is nothing less that total damnation.

(less)
taken from
goodreads