Pages
Favorite Quote
When I was a little girl I didn't want to be a princess I wanted to be a vampire
~Angelina Jolie~

About Me

Saturday, May 7, 2011
Edit Post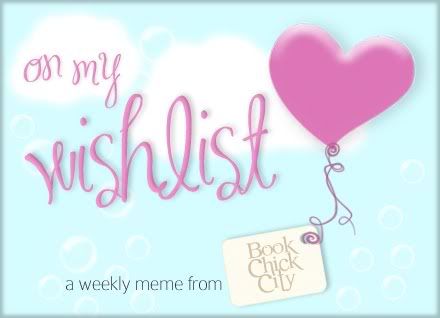 Well Wish List #2 ,,,,Wishlist is hosted by
Book Chick City
This week I have chosen a series,,that Ive been wanting to read forever....I read her "Young Brothers" Series,,and really enjoyed it..
amd then I saw that she had another series..
so
"My Wishlist"
Kathy Love "New Orleans Vampires"
#1.
Any Way You Want It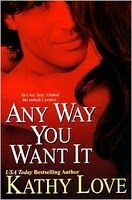 Maggie Gallagher spends her nights with lots of men. Of course, they're all dead composers, but why nitpick? Her love life is just like the musical compositions she researches--undiscovered. It's time for Maggie to let loose and go wild. In a dive bar on Bourbon Street, Maggie makes a real find in the house band's keyboard player. He's hot. Sexy. Flirtatious. Soulful. And she could swear he's playing an unknown piece she's been researching, which is impossible, unless he's dead...
Centuries before he was a badass vampire with a rock-star wardrobe and Big Easy charm, Ren was Renauldo D'Antoni, a composer on the verge of great success until he was betrayed. No one could ever know that, but tonight, the shy strawberry blonde with the big eyes and obviously borrowed outfit actually seemed to recognize his long-lost composition. Now, she wants to know about the composition, and Ren wants to know her...intimately. But what starts as attraction--and distraction--just might lead to the biggest discovery of their lives...
#2.
I Want You To Want Me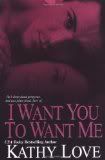 Erika Todd moved to New Orleans because she needed a change - and, well, yes, because that's what her fortune teller said she would do. Not that she'd admit that to many people. But so many of the psychic's predictions - about her work, even finding that stray black cat - have already come true. Now all the lonely sculptor needs is to meet and fall in love with the prophesied dark-eyed prince.
Reclusive musician Vittorio Ridgewood has a new neighbour he's been trying to avoid. Sure, she's gorgeous, but she's coming on strong, and the last thing the 200 year-old vampire needs is to get involved with another mortal. Especially since several of his former human paramours have lately been turning up dead.Sensing the relentless beauty needs someone to watch over her, Vittorio agrees to sit for a sculpture, and their attraction to one another quickly ignites. But is passion even this hot worth dying for?
#3.
Demon Cant Help It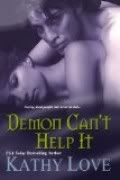 Practical Josephine "Jo" Burke has no patience for the paranormal—even if she's been having some strange visions lately. But if she is losing her mind, at least it would explain her new attraction to her co-worker, the least suitable man she could ever fall for...
Maksim Kostova has no idea why he's so drawn to feisty mortal Jo, but he does know how she feels about the supernatural. Forget about her accepting him for what he really is, she'd never even believe him in the first place. Or would she? When Jo confesses to him that she's been seeing visions of a dead girl, it seems anything's possible...
#4.
What A Demon Wants
A bodyguard? Why in the world would a demon need a body guard? Yes, it's true Ellina Kostova is only half demon....and an author with a cult following, but that just means, strange stuff happens. She isn't in real danger. Heck she's in more danger from Jude Anthony, the guy her brother has hired to protect her ...
In big danger actually. because she just cannot be attracted to well....anyone.. She's too much of a demon in bed. No, really, Jude has grown accustomed to being an outcast, adrift in both the mortal and preternatural worlds. Being paid fighting machine isn't glamorous but he does it-and many other things-spectacularly well. And does Ellina Kostova need alot of protection.
But he needs protection too. She's making him remember what it feels like to be human, and he's already learned no good can come of that. Especially when he's been hired not only to protect her but also kill her.