Pages
Favorite Quote
When I was a little girl I didn't want to be a princess I wanted to be a vampire
~Angelina Jolie~

About Me

Wednesday, May 11, 2011
Edit Post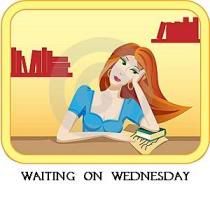 "Waiting on Wednesday" is hosted by
Breaking the Spine

that spotlights upcoming releases that we're eagerly anticipating.
This week, its not so much that Im waiting on it,,,as much as my 15 year old daughter is,,,
Lauren Kate
Passion "Fallen Series" #3
Release Date: June 14, 2011
Before Luce and Daniel met at Sword & Cross, before they fought the Immortals, they had already lived many lives. And so Luce, desperate to unlock the curse that condemns their love, must revisit her past incarnations in order to understand her fate. Each century, each life, holds a different clue.
But Daniel is chasing her throughout the centuries before she has a chance to rewrite history.
How many deaths can one true love endure?
And can Luce and Daniel unlock their past in order to change their future?
,,,,Like I said this isn't really my huge anticipaton,,,as it is for my 15 year old,,This madness of reading is actually something we share together..she is the one that got me started,,with my first paranormal read,,and guess what It wasn't Twilight,,,anyway,,
I hope the time goes by fast,,for everybody's WOW!