Pages
Favorite Quote
When I was a little girl I didn't want to be a princess I wanted to be a vampire
~Angelina Jolie~

About Me

Thursday, July 21, 2011
Edit Post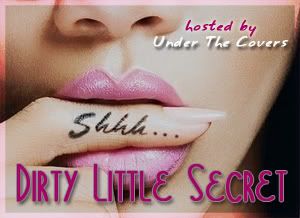 Dirty Little Secret
is a weekly meme hosted by
Under the Covers
. Every Thursday we get to know other bloggers and our readers more intimately by asking them a question hoping to reveal their dirty little secrets. We hope that you will all join us!


To participate in the meme all you need to do is:

1. Be a follower of Under the Covers.
2. Create a post in your blog taking the meme image (code above) and copy instructions.
3. Answer the question we propose! This can be done in any way you like, post a video, write a post etc.
4. Then add your link below.
This weeks question:
"
Who is hotter - Cowboys or bikers?
"

This one is easy,,,hands down bikers,,,with there long legs strattling,,power of a "harley" in there faded blue jeans,,and dark sunglasses,,,,,yep its a biker for me,,,when i grow up I want to be someones biker bitch...fit snuggly behind my man,,,pressed up agains his back,,with my my arms wrapped around him,,,,,aww! one can dream,,I know you might say you can do that riding horse back,,,but a horse doesn't give off as much power as a harley....